Excerpt from the DVD - I Will Go There With You.
Lisa took many photos during and after the events of Black Saturday; she then arranged the creation of a DVD that celebrated the efforts of volunteers and those who contributed to Relief Centres across Victoria. Full film: https://vimeo.com/303605293
Lisa undertook a large role at the Yea Relief Centre after the Black Saturday Bushfires co-ordinating incoming and outgoing goods and assisting those who took refuge at the Relief Centre. Lisa worked closely with many volunteers, the Red Cross, Murrindindi Shire Council, Salvation Army, service clubs, emergency services, government services and many other individuals, agencies and businesses.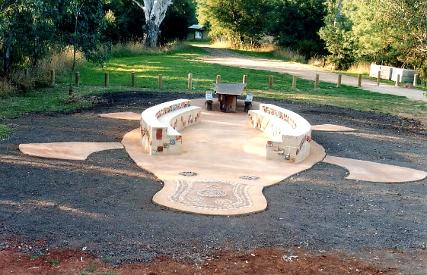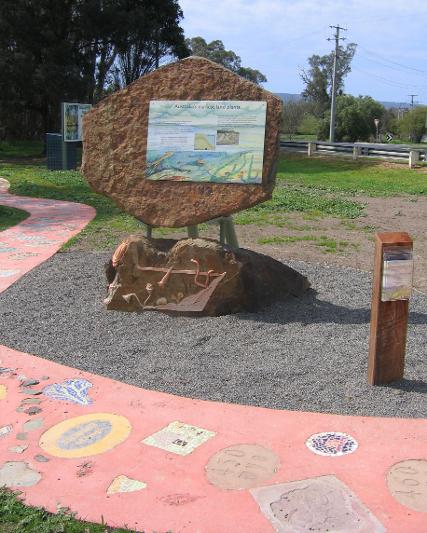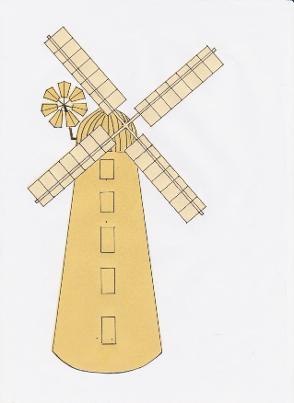 LISA RUDD has worked on project development and management with organisations such as Glenorchy City Council, Murrindindi Shire Council, Regional Arts Victoria, Cultural Development Network, Berry Street Victoria, Yea and District Community Services Group, MONA (Museum or Old & New Art), St Vincent de Paul Society, Brighton Council, Southern Midlands Council, Tasmanian Regional Arts, Tasmanian Leaders Program, Glenview, Colony 47, Yea Race Club, High Schools, Primary Schools and Pre Schools.
Projects Lisa has developed and managed include:
Community Blitz - Provides people within the Brighton Municipality with access to meaningful real life learning opportunities & strengthens community connectedness through engagement in activities that result in the beautification of private, public and environmental spaces. community-blitz.php
GREAT Spaces - A partnership that focuses on student engagement and education pathways through the arts and crime prevention through environmental design in the Brighton municipality. great-spaces.php

OWLISH (Old Wisdom Landing in Safe Hands) - A program that aimed to share the experiences, and importantly the wisdom, of elderly people with high school students. This intergenerational exchange enhances health and well-being and develops new skills. owlish.php

SEA ROPES - Partners working together, utilising the arts and the environment, to provide young people with exposure to career, education and training opportunities in Tasmanian arts, environment and aquaculture industries. sea-rope.php
Earth, Wheat, Wind, Grind - For over 117 years the iconic Callington Mill in Oatlands Tasmania has waited silently, expectantly, patiently to again be utilised to the benefit of its surrounding communities. To celebrate the return of movement and energy to the Callington Mill in Oatlands, Tasmania, we will draw on a natural, earthy, clay mural that will capture our marks in the progressive history of this significant site. http://www.callingtonmill.com.au/
Yea Community Shed - Construction of a large art-space that houses the Yea Pottery Studio, Yea Men's Shed and Yea Community Kitchen - project development and management, O H& S policy development and implementation of activities.

Toil Art - Two year community art project - concept development, community consultation, submission writing, designing artist and project management. http://www.weekendnotes.com/toil-art-yea/
Arts For All - Funding submission, concept development and construction of a functional, community artwork.
Flora Fossil Path - Project management of a large scale, community, public artwork at Yea Wetlands. Lisa was also a contributing designer and artist.
Art in Our Environment - Large scale, functional, artwork in Yea Wetlands known as the 'Flat Plat' – Project manager and designing artist. This project had strong youth and indigenous elements.
Meet Meld Merge - Art Bringing People Together Project manager and concept development of a state wide forum that explored ways in which the arts could bring different cultural groups together and ways in which these groups could utilise the arts to benefit their communities.
Meet Meld Merge II – A Bushfire Recovery Project. Concept development and project management of this forum that supported people and communities as they sought ways to reconnect, recover and rebuild after the devastating events of the Black Saturday Bushfire.
Show Your Face Youth Arts Festival I & II Team leader and project management of youth art festivals that celebrated young peoples' artistic efforts and encouraged them to experience new creative endeavours.